Our Projects
FRICK CHEMISTRY LABORATORY / Princeton, NJ
Frick chemistry laboratory is the second largest academic building on the
Princeton campus designed to house up to 360 researchers..With a Laboratory area of 265,000sq ft and an office space of 260,000 sq ft.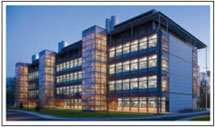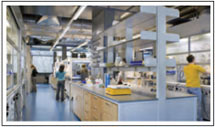 Images Courtesy of The Arup Journal
UNIVERSITY OF MEDICINE & DENTISTRY / Newark, NJ
A) Cancer research building
B) Administration building.
VERIZON HEADQUARTERS / New Jersey
1,200,000 Sq Ft Office renovations
NOVARTIS PHARMACEUTICAL / East Hanover, NJ
A) NRC Complex: Research / Lab / Office space
B) Building 406, 437 & 476: AAALAC Animal Facility.
C) Building 431 & 432: Office
D) Building 1, 2 and 3: Oncology
VALLEY HOSPITAL / Ridgewood, NJ
Operating rooms, patient rooms and office area.